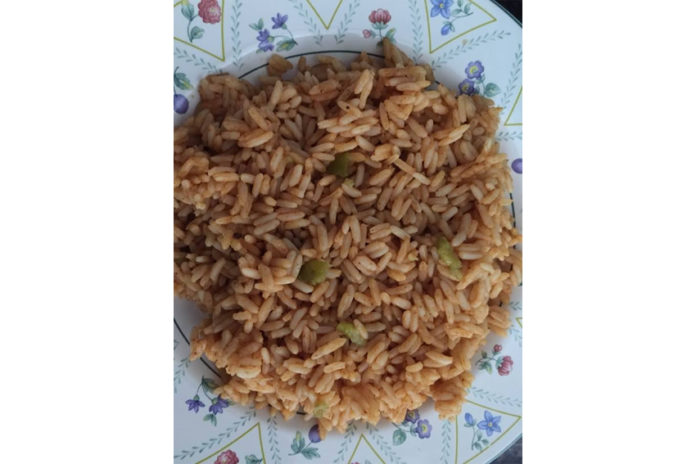 Ingredients
2 c. water
2 T. no salt tomato paste
1 c. rice
1/8 t. onion powder
1/8 t. garlic powder
1/4 t. no salt chili powder
2 T. Hatch Chile, grilled, minced
Directions
Add the water and tomato paste to a medium size pan, heat to boiling.
Add the rice, onion powder, garlic powder and chili powder, and cook covered on medium low for about 15 minutes or until the rice is tender. Add the diced chile and stir into rice.
Serve with Mexican food such as tacos, enchiladas or burritos.
Comments
comments