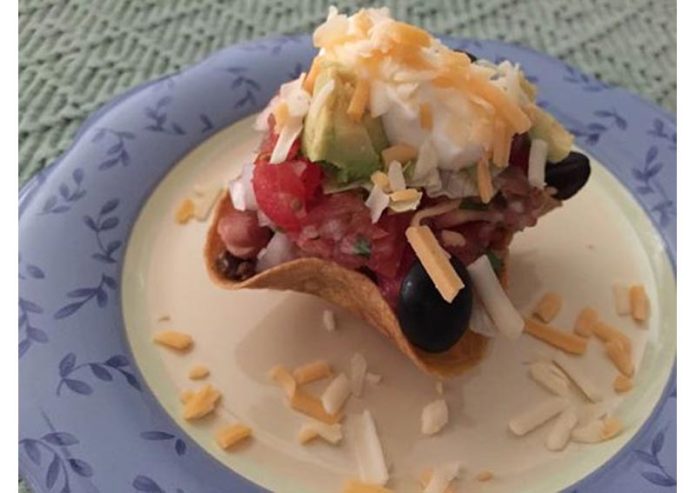 Ingredients are for one bowl or salad
2 T. no salt added pinto beans
2 oz. cooked taco meat using ground beef and Mrs Dash no salt Taco Seasoning
1/4 c. lettuce, chopped
2 slices tomato, chopped
1 slice onion, diced
1-2 T. homemade no salt salsa
1 T. sour cream
1 slice avocado
1 oz cheese, shredded
2 black olives, sliced
To make a taco bowl—
1 corn tortilla, warm
oil
Spray oil on both sides of corn tortilla, turn cupcake pan upside down and place tortilla in the spaces between the cups- making a 4 point star shaped bowl.
Bake 375 degrees for 14-15 minutes until brown. Let cool.
Add the filling to the bowl in the order listed.
Makes 1 taco bowl.
To make a taco salad- using a bit more lettuce-
layer ingredients in a large salad bowl.
Comments
comments