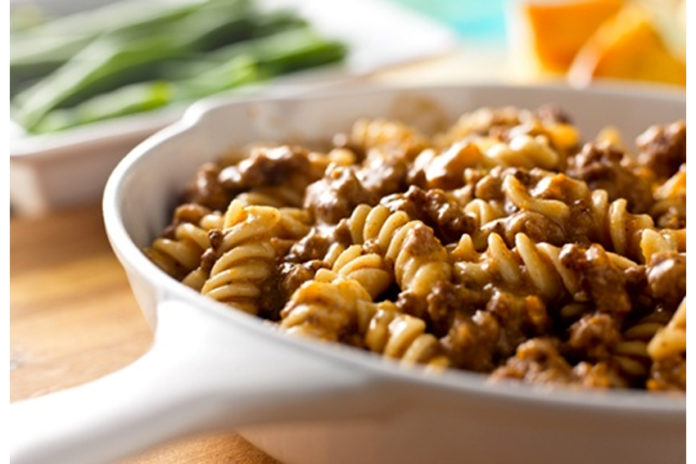 Total sodium per serving:
165 mg
Servings:
4
Ingredients
2 c. cooked ditalini pasta (or your favorite pasta)
Saute:
1/2 lb ground beef
1/2 green pepper, diced
1/2 small onion, diced
1/2 t. garlic
Cook til done, and then add:
1 ounce shredded cheddar cheese
2 ounces diced Swiss cheese
1 c. milk
1/2 T. flour- sprinkle some on top and repeat sprinkles- don't want clumps!
Directions
1//2 t. Mrs. Dash Table Blend (salt free) seasoning
lots of shakes of TJ's 21 seasoning salute spice
black pepper some onion powder
Heat all til cheese is melted and the seasoning are to your taste.
Comments
comments