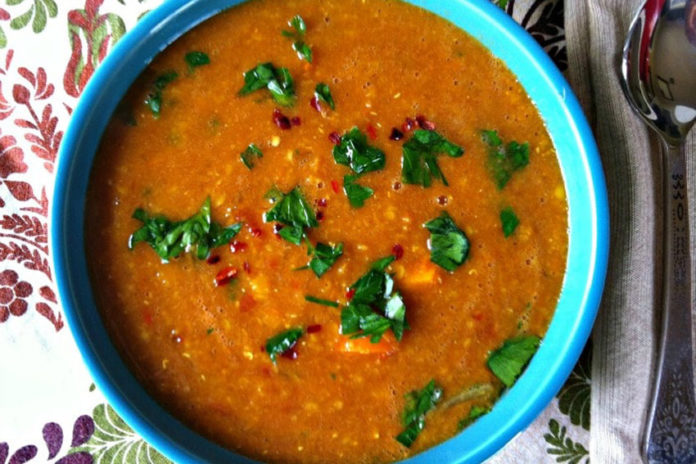 Total sodium per serving:
201mg
Total calories per serving:
21
Servings:
6
Ingredients
1 cup red lentils
2 tablespoons ginger root, minced
1 teaspoon mustard seed
2 tablespoons chopped fresh cilantro
4 tomatoes, chopped
3 onions, chopped
3 jalapeno peppers, seeded and minced
1 tablespoon ground cumin
1 tablespoon ground coriander seed
6 cloves garlic, minced
1/4 tsp salt
2 tablespoons olive oil
1 cup water
Directions
Cook the lentils by boiling until lentils are soft.
In a skillet heat the oil and add mustard seeds. When mustard seeds begin to flutter, add onions, ginger, jalapeno peppers, and garlic.
Sauté until the onions and garlic are golden brown. Add coriander and cumin. Add chopped tomatoes. Sauté the mixture until tomatoes are well cooked.
Add water. Boil 6 minutes. Add cooked lentils, stirring well. Serve hot
Comments
comments