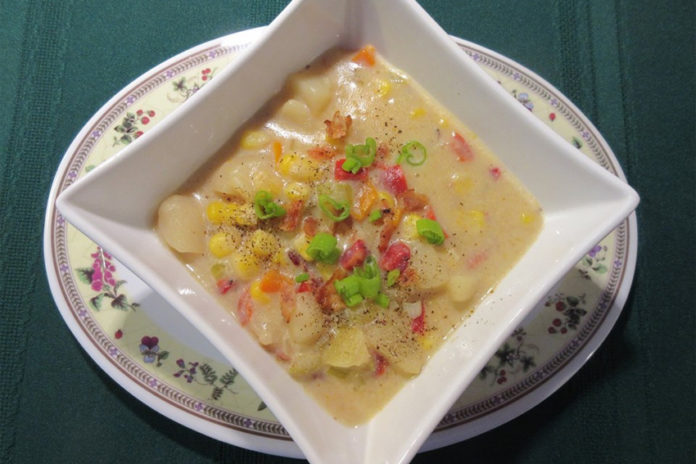 Ingredients
8 oz cubed potatoes, raw
2 cups no/low sodium chicken broth
1/2 cup celery, chopped
1/4 cup onion, chopped
1 cup corn (fresh or frozen kernels)
1 cup sweet red pepper, diced
2 slices sodium reduced bacon, diced
2 cups milk
1/4 tsp black pepper
hot pepper sauce (optional)
Directions
1. Cube potatoes and cook in the chicken broth.
2. Sauté the bacon in a non-stick pan, add celery, onion, corn and red pepper and continue to cook over medium-high heat for about five minutes, Stir frequently. When the veggies have been softened, add to the potatoes and chicken broth.
3. Add milk into saucepan and mix well. Season with pepper and hot pepper sauce, if used; stir to combine. Cover and simmer 10 minutes (do not allow to boil). Garnish with a bit of dried parsley or green onion.
Comments
comments