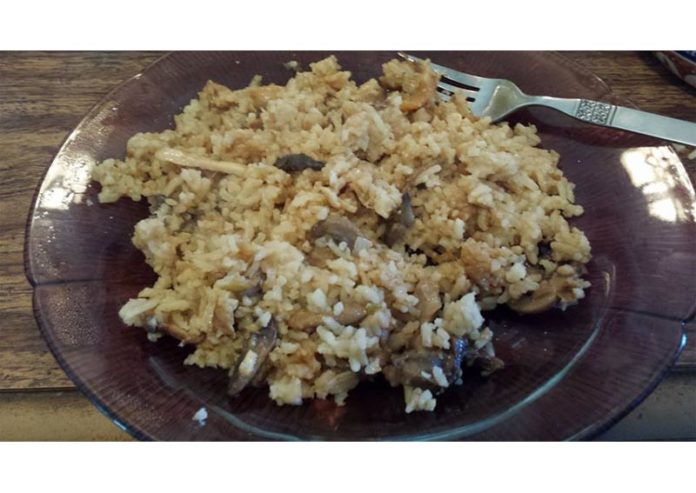 Ingredients
1 cup raw rice
3 T. homemade low sodium onion soup mix, recipe in website files
1 cup chicken broth (again I used homemade)
1 4oz can mushrooms with juice
1 stick unsalted butter
Add shredded chicken from another dish to make a full meal or don't and use as a side dish.
Chicken recipe is below.
Throw it all in a 9×13 baking dish in oven for an hour at 350.
If you make more it may take a little bit longer due to volume.
Kat's No Carb Fried Chicken
I used cornstarch with seasonings to coat the chicken.
With doing oven fried chicken, I put a stick (did large batch of chicken) in a large baking dish into a 375-400 oven.
While it was melting and getting good and hot I coated the chicken.
When pan was ready I filled with the coated chicken and straight back into the oven it went. I do try to flip about halfway through
Comments
comments