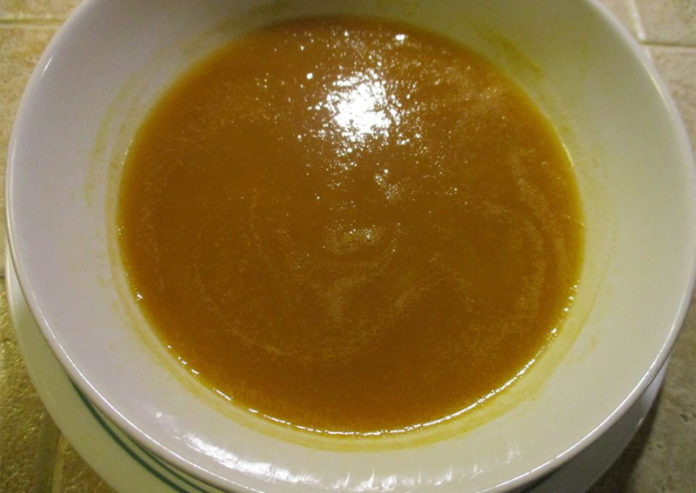 Total sodium per serving:
43mg
Total calories per serving:
50
Servings:
6 – 1 cup
Ingredients:
4 cups (1 box) low/no sodium chicken broth
12 oz uncooked butternut squash
1/2 large uncooked Vidalia onion
1/2 medium fresh apple (Gala 7 oz)
1/8 tsp black pepper
1/8 tsp ground nutmeg
Directions:
1. Peel the butternut squash and cut it into 1 inch cubes. Place cubes into a large soup pot.
2. Cut the Vidalia onion into 2 inch cubes, add to the soup pot.
3. Peel the apple and cut it into small cubes, add to the soup pot.
4. Add the broth to the soup pot, cover the pot and bring it to a boil over high heat.
5. Uncover the pot, reduce heat to low and simmer for about 10 minutes or until the squash is very tender.
6. Purée the soup in a blender or use an immersion blender.
7. Season with black pepper and nutmeg. Serve with a dollop of sour cream on top, if desired.
Makes 6 – 1 cup servings, each serving has 50 calories, 43mg sodium, 11g carbs, 4.37g sugars
Original recipe from weightwatchers.com/…/en/recipe/roasted-butternut-squash-soup, adapted for low sodium
Comments
comments