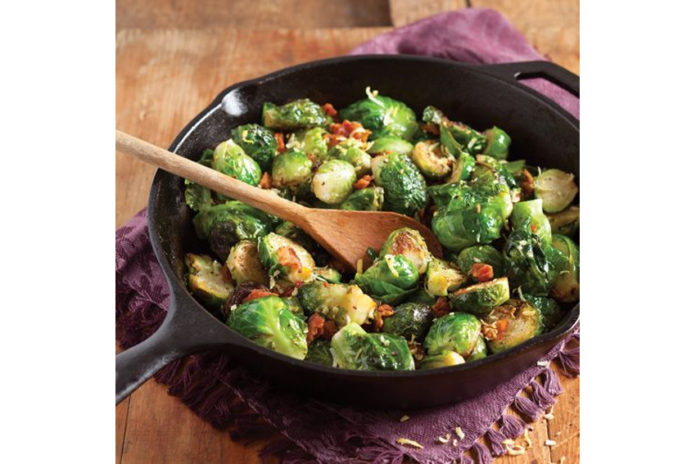 Ingredients
1.5 pounds of Brussel sprouts (trimmed and sliced)
1 small sweet onion (finely diced)
2 cloves of garlic (finely minced)
3 slices of low sodium bacon (chopped)
2 tablespoons of unsalted butter
Pepper to taste
Balsamic Sauce
½ cup of white balsamic vinegar
2 tablespoons of organic honey
Directions
(Heat balsamic in the microwave in a microwave safe bowl, then remove and stir in the honey. Make sure honey is dissolved into the balsamic. Taste and add more honey if needed)
In a large skillet, cook the 3 slices of chopped bacon until done and remove with slotted spoon to a plate.
Leave bacon grease and add 2 tablespoon of unsalted butter, all of the Brussel sprouts, onion and garlic and mix thoroughly to ensure the bacon grease and butter covers everything.
Add pepper to taste.
Fry until the Brussel sprouts are almost at the tenderness you desire (stirring occasionally).
Add bacon back to skillet and pour the balsamic mixture over everything and stir well, continuing cooking until Brussel sprouts are done and browned.
Serve
Comments
comments