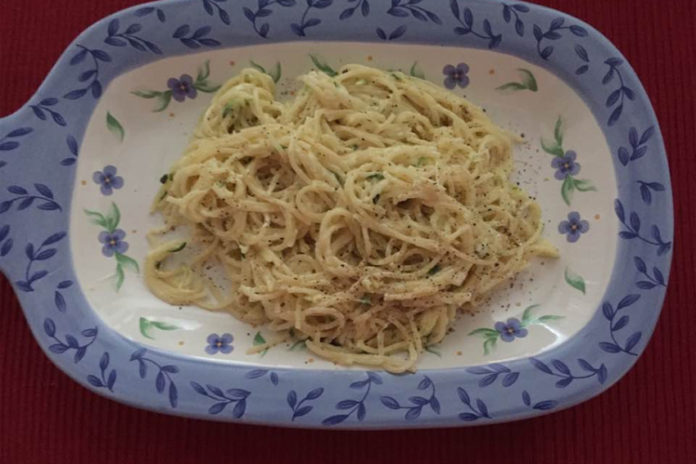 Total sodium per serving:
235mg
Servings:
4
Ingredients
3-4 cloves roasted garlic, minced
1 medium zucchini, grated
black pepper to taste
1-2 t. olive oil
9 oz angel hair pasta, or chose another type
1 c. heavy cream
3/4 c. Parmesan cheese, grated
Directions
Saute garlic and zucchini and pepper in the hot oil until most of the liquid is gone.
Cook the pasta according to directions in unsalted boiling water, drain.
Using a large pot, heat the cream til very hot. Add the zucchini mixture and the pasta. Toss very well
Add the cheese and toss well.
Can be served with a salad and unsalted garlic bread (no salt bread, no salt butter).
Comments
comments