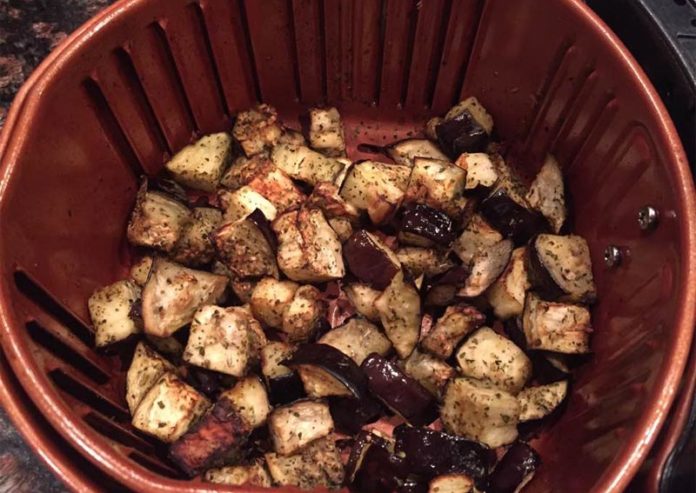 Ingredients
1 eggplant, washed and cubed
Olive oil
Seasonings- oregano, marjoram, garlic powder
Directions
Place the eggplant in a preheated basket in your air fryer.
Spray with oil, sprinkle part of the mixture of the seasonings or choose your own. Toss, and spray again, and add more seasonings to make sure all cubes are lightly covered.
Cook at 390-400 degree for 6 minutes.
Toss, spray again.
Cook another 6 minutes.
Toss again, and spray more oil if necessary.
Cook an additional 2-3 minutes.
Comments
comments