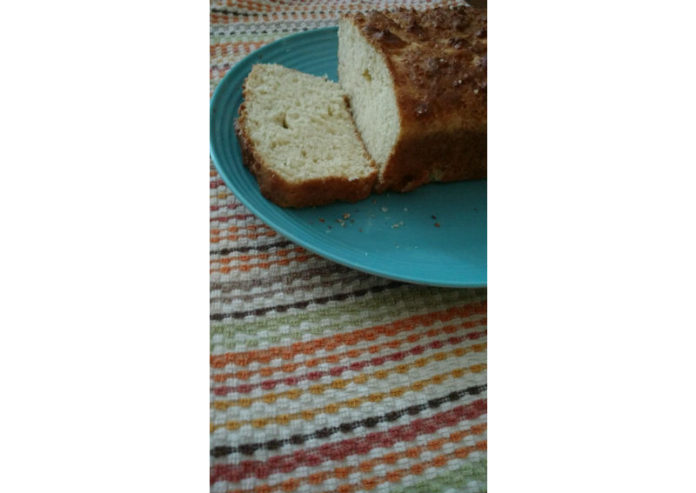 Total sodium per serving:
27 per slice (12 slices)
Servings:
12
Ingredients:
cooking spray
2 cups sifted all-purpose flour
1 tablespoon no sodium added baking powder
1 teaspoon no sodium added baking soda
12-ounces plain Greek yogurt (Chobani)
1/2 cup white sugar or sugar substitute
2 eggs
1 teaspoon vanilla extract
Directions:
1. Preheat oven to 350 degrees F
2. Spray a loaf pan on all sides with cooking spray.
3. Using a large mixing spoon combine the flour and baking powder in a small bowl.
4. Mix together the yogurt, sugar, eggs, and vanilla extract together in a large bowl.
5. Stir in flour mixture a little at a time, mixing well between each addition to avoid lumps. You can use an electric mixer if you like.
6. Pour batter into the prepared loaf pan.
7. Bake in the oven until a toothpick inserted into the center comes out clean, about 45 minutes.
Comments
comments