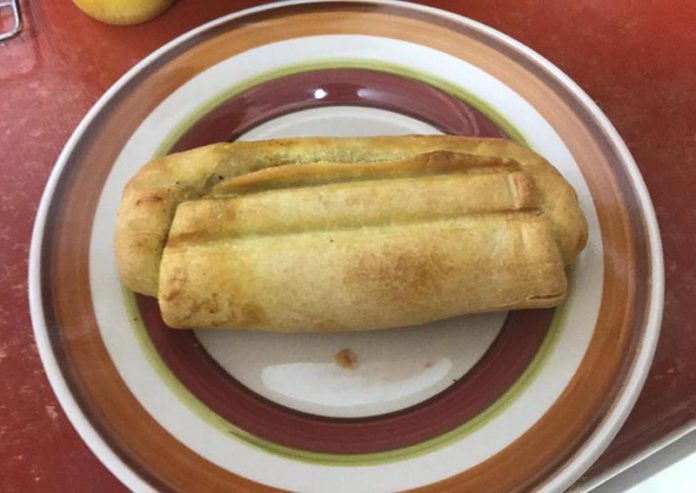 The tortilla is simple makes 8 tortillas.
2 cups flour
1/2 tsp no salt
3/4 cup water
3 tbl olive oil
Filling is just ground hamburger and kidney beans. I fry the hamburger like taco meat and the beans like normally making refried beans.
The seasoning is
2 tsp chili powder
2 tsp cumin
1 tsp cayenne pepper
1 tsp Black pepper
1 tsp Mrs Dash table blend
1/2 tsp paprika
1/4 tsp onion powder
1/4 tsp garlic powder
1/4 tsp turmeric
1/4 tsp oregano
Directions
I mixed 500mg of ground beef and 500mg of beans with all the seasonings.
Then put 80mg of filling in each tortilla with 20mg of cheddar cheese and 2ml about a 1/2tsp of Valentina hot sauce. This is 30+mg sodium all by it self but I like the taste.
Rolled them up and froze a few after I ate one.
I cooked them in my air fryer on turbo for 15 minutes. I am going to attempt a microwaved one in a few days just to see what they taste like. I am not a fan of microwaved food.
*****The tortilla recipe I got from an old roommate from Juarez. How to cook the taco meat from him too. I take the ground beef and cook it in a cup of water to break it up more than just cooking it by itself. The beans too. I like the taste of kidney beans more than pinto beans so I use them. But some people don't (my wife)… The seasonings I started with a base recipe off Allrecipes and changed it to my taste.
Comments
comments