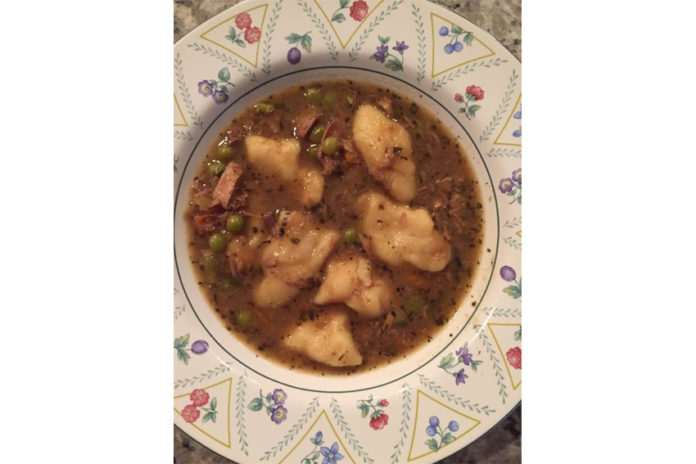 Ingredients
2¼ cups flour, all-purpose
2 large eggs
about ½ – 1 cup water
Directions
Place flour in a bowl.
Add eggs and mix well.
Gradually add just enough water to make a smooth, light, and firm dough. The amount will depend on how 'dry' your flour is.
Let stand for 10 minutes. Meanwhile bring a large pot of salted water to boil.
Use a teaspoon to scoop a bit of batter and dip spoon in boiling water,dough will fall off (Or the Push dough through the Spätzle lid with the scraper, directly into the boiling water.
Noodles will float when they are done (will take a few minutes). Remove with slotted spoon.
Adapted from Just like Oma
Comments
comments