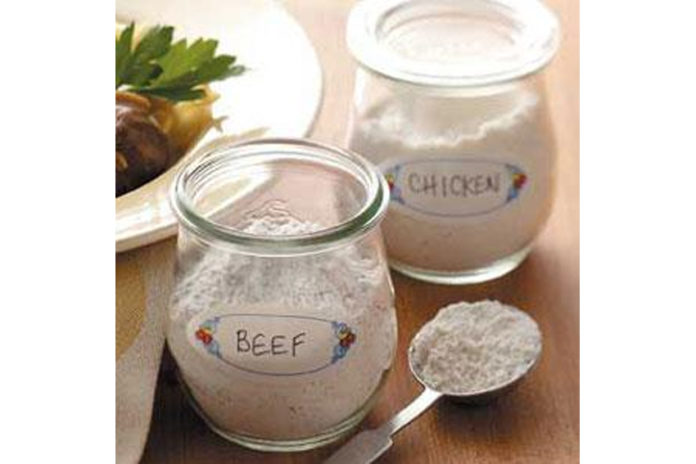 Ingredients
3 tablespoons no salt beef or chicken bouillon granules
3/4 cup plus 1 tablespoon all-purpose flour
1/4 to 1/2 teaspoon pepper
ADDITIONAL INGREDIENTS (for each batch):
4-1/2 teaspoons no salt butter
3/4 cup cold water
Directions
In a small bowl, combine the bouillon, flour and pepper. Store in an airtight container in a cool dry place for up to 6 months. Yield: 8 batches (1 cup total).
To prepare gravy: In a small saucepan, melt butter. Add 2 tablespoons gravy mix. Cook and stir until lightly browned, about 1 minute.
Whisk in water until smooth. Bring to a boil; cook and stir for 2 minutes or until thickened.
Yield: 3/4 cup.
This makes 48 servings, will last for 6 months.
Originally published as Ready Gravy Mix in Cooking for 2 Fall 2007, p26, adapted for low sodium.
Comments
comments