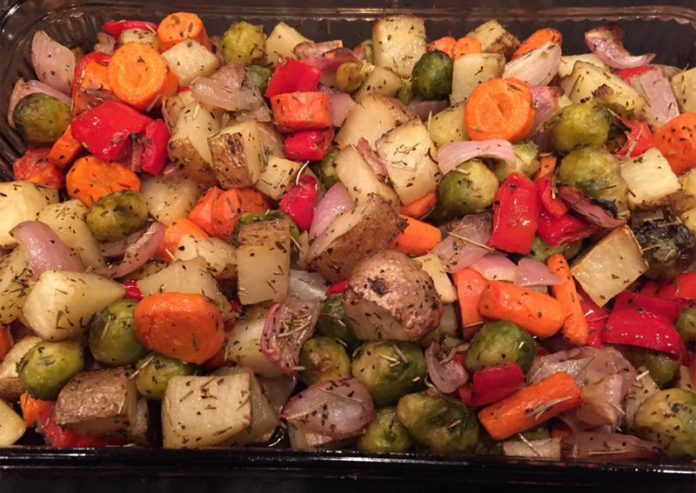 I have shown these vegetables
Carrots
Brussel Sprouts
Red peppers
Potatoes
Red onion
Olive oil
Thyme
Basil
Rosemary
Directions
Use these vegetables or choose your favorites.
Chop all vegetables.
Turn on over to 400 degrees.
Add olive oil and Thyme, Basil, Rosemary to a large bowl. Mix well. Add your chopped vegetables. Mix well.
Bake on cookie sheet for 40-60 minutes.
Toss around vegetables after about 20 minutes. Check at 40 minutes. If not totally done, bake a bit longer.
Comments
comments