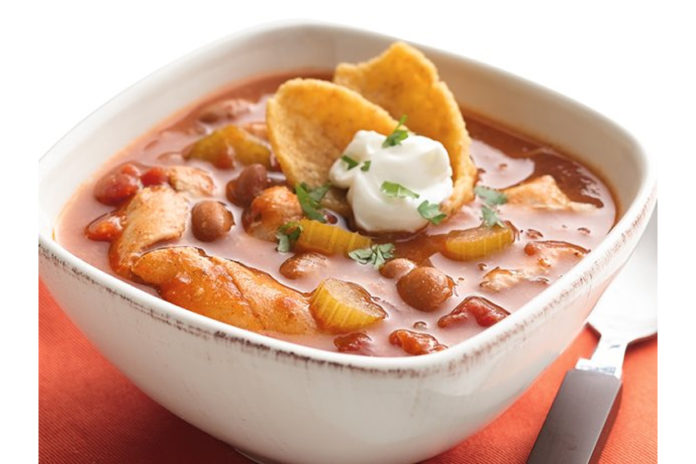 Ingredients
2 medium green bell peppers, cut into thin strips
1 large onion, quartered and thinly sliced
4 skinless chicken thighs
4 skinless drumsticks
1 tbsp no salt chili powder
2 tsp dried oregano
16 oz low sodium salsa (homemade recipe in files) or Trader Joe's Fire roasted salsa
½ cup no salt added ketchup
2 tsp ground cumin
1 tbsp corn starch & 2 tbsp water
Directions
Spray a casserole dish with non-stick spray.
Place green peppers, onion and chicken into the dish.
Sprinkle chili powder and oregano evenly over the chicken.
Pour the salsa over all.
Cover with a lid or foil and bake for about 45 minutes in a 375° oven and chicken is tender.
Remove chicken to a bowl and keep warm.
Stir ketchup and cumin into the cooking liquid and cook uncovered until all is cooked and well blended.
Mix the cornstarch and water together in a cup and add to the cooking liquid, cook until it thickens.
Add chicken back into the sauce and heat through.
Serve with noodles or rice.
Comments
comments