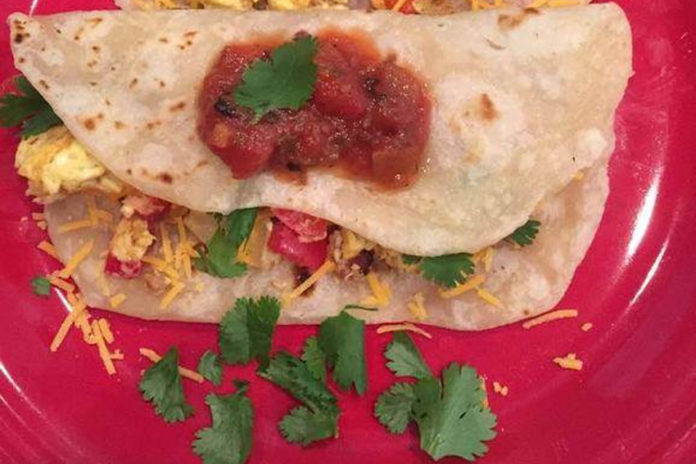 Ingredients
4 homemade flour tortillas ( Bread Machine Low Sodium Flour Tortillas — in the files) I made mine in a square shape for these wraps
3 T. sweet red pepper, diced
3 T. sweet onion, diced
A bit of olive oil for frying
2 T. Hormel bacon bits (or 2 slices of low sodium bacon, chopped)
3 eggs, beaten
1/4 c. -1/2 c. no salt salsa
1/4 c. cheddar cheese
Chopped cilantro
No salt or low sodium hot sauce (optional)
Directions
Saute the pepper and onions in a bit of oil, add bacon to warm it up.
Pour eggs into pan and scramble them to your liking.
Divide the egg mixture evenly onto each of the 4 tortillas. Fold. Top with a bit of salsa, cheese, and cilantro. Add hot sauce if desired.
Makes 4 servings with about 216 mg sodium each.
Comments
comments