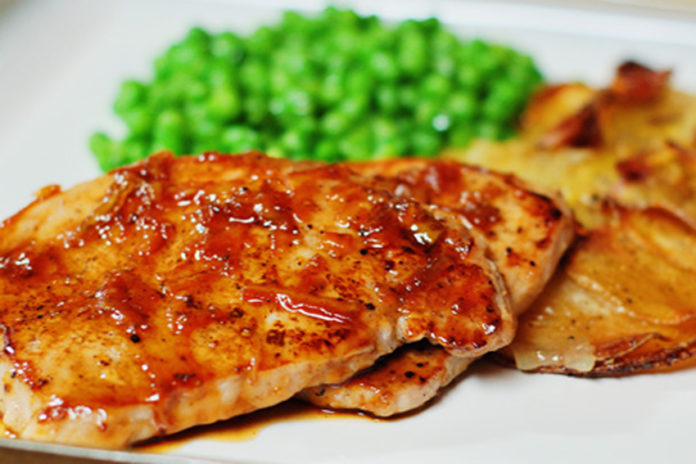 Total sodium per serving:
72mg
Total calories per serving:
174
Servings:
4
Ingredients
1 cup no salt added beef broth (Campbell's)2 tbsp dry mustard powder (or low salt Dijon)
2 tbsp pure maple syrup
1 tbsp minced garlic
1 tsp dried ground sage
1 tsp ground black pepper
1 lb pork loin chops, boneless, trimmed (abt 4)
Directions
1. In a sealable bowl or large baggie combine the beef broth, mustard powder, maple syrup, garlic, sage and pepper until well mixed. Add the pork chops to the bowl or baggie and mix well to coat. Cover and let marinate for 30 minutes up to overnight.
2. Spray a skillet with cooking spray and heat over medium-high heat.
3. Remove the pork cutlets from marinade, reserving the remaining marinade liquid and cook on each side for 4 minutes until browned.
4. Add the reserved marinade to the skillet and simmer until liquid is reduced by half and chops are nicely caramelized.
Adapted from cookwithcampbells.ca
Comments
comments