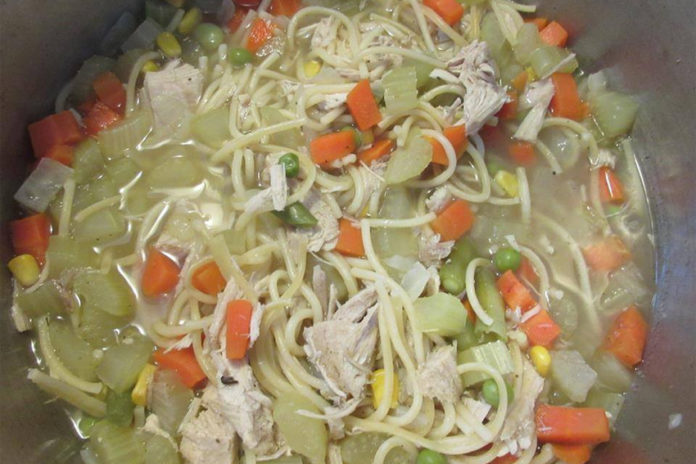 Total sodium per serving:
173mg
Total calories per serving:
243
Servings:
5
Ingredients
4 cups no salt added chicken broth
4 cups water
3/4 cup carrots, diced
3/4 cup onion, diced
11 oz celery, diced
1 cup frozen mixed vegetables
2 1/2 cups cooked turkey breast, diced
4 oz dry spaghetti, broken into fourths
1/2 tsp salt free poultry seasoning
Directions
1. Place chicken broth, water, diced carrots, onion and celery into a large pot and cook until vegetables are almost tender.
2. Add frozen mixed vegetables, diced cooked turkey breast, spaghetti (broken into fourths) and poultry seasoning to the broth mixture.
3. Cook until the spaghetti is cooked through. You may need to add some more water if the broth is getting low.
4. Divide the soup into 5 portions. Season with pepper, if desired.
Comments
comments