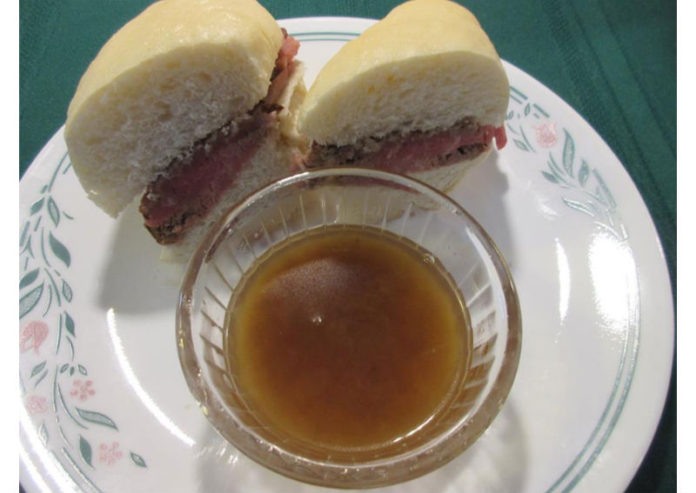 Ingredients
4 tsp onion powder
2 tsp dried parsley
1/4 tsp black pepper
1/4 tsp garlic powder
4 tbsp cornstarch
*2 cups no salt added beef broth….added when making the au jus
Directions:
1. Put all the dry ingredients into a blender and mix until all the ingredients become a fine powder. Place in a ziplock baggie or airtight jar until needed.
2. When making the au jus, mix 4 tsp of the au jus mix with 2 cups no salt added beef broth and heat in a medium sauce pan for about 15 minutes until heated and slightly thickened. Serve.
*I usually make half a recipe with 2 tsp of mix and 1 cup of broth
Recipe found at creativehomemaking.com, rewritten and adapted for low sodium.
Comments
comments