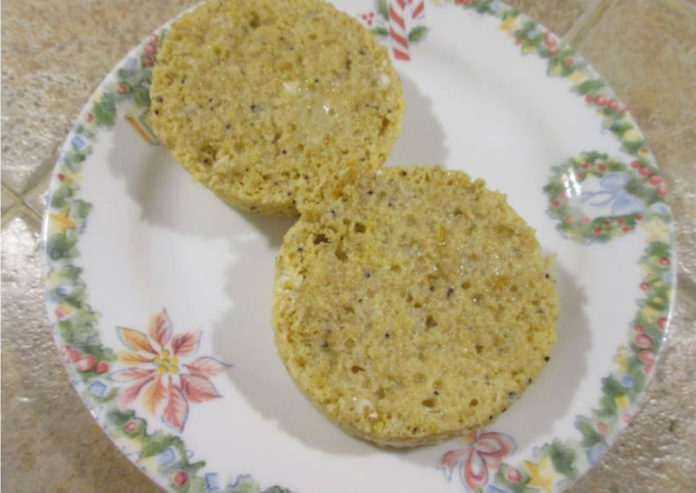 Total sodium per serving:
71mg
Total calories per serving:
156
Servings:
1
Ingredients
¼ cup oat flour (regular oatmeal put in the blender to make it finer)
½ tsp no sodium Featherweight baking powder
1 large egg
1 pkg no calorie Splenda
1 tbsp fresh lemon juice
1/4 tsp poppy seeds (can add more)
1/4 tsp lemon zest (can add more)
Mug & cooking spray
Directions:
Spray the inside of a mug with regular or butter flavoured cooking spray.
Place all the ingredients in a small bowl and mix until all is well blended.
Dump the mixture into the mug and place it in the microwave.
Cook on high for 1 minute and check it…if it's still gooey on top, cook another 15 sec or until the top is just moist and fairly firm.
Turn the muffin out on a plate or cutting board and let it dry, cool and firm up a bit before cutting.
Cut in half and eat as is or put a bit of unsalted butter on top.
Makes 1 mug muffin, 156 calories, 71mg sodium, 5.6 carbs
If you add unsalted butter to the muffin it would need to be added in.
Comments
comments