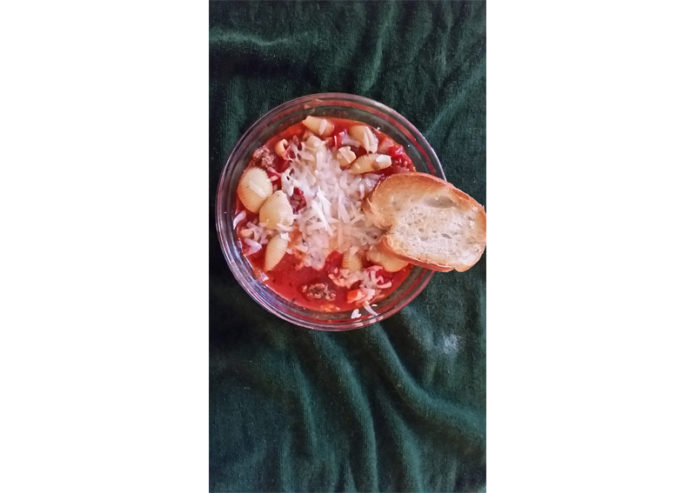 Total sodium per serving:
99mg (without the cheese)
Total calories per serving:
220
Servings:
8
Ingredients
1 lb. ground beef
1 cup diced onion
1 green bell pepper, seeded and diced
4 cloves of garlic, minced
32oz No sodium added beef broth
1 (14.5) can diced tomatoes
1 (28oz can San Marzano Tomatoes
1 (8oz) can of tomato sauce
1 tablespoon Italian seasoning
½ teaspoon black pepper
¼ teaspoon crushed red pepper flakes (can omit)
1 teaspoon dried basil
1 package prepared noodles such as shells or whole lasagna noodles broken into tiny bite sized pieces
Shredded parmesan cheese (optional)
Directions
In a large soup pot, brown the beef with onion, green bell pepper, and garlic.
Add beef broth, tomatoes, tomato sauce, and seasonings.
Bring to a boil over medium high heat.
Reduce heat to a simmer and cook for 5 minutes.
Add the prepared noodles to the soup
When ready to serve, ladle into a bowl and top with shredded parmesan cheese.
Comments
comments