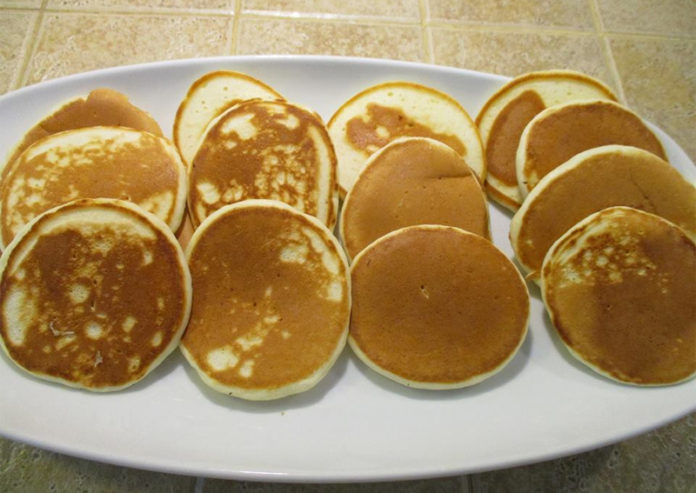 Ingredients:
6 cups all-purpose flour
1/4 cup granulated sugar
3 tbsp no sodium Featherweight baking powder
4 tsp EnerG baking soda (this has been doubled)
Directions:
1. Mix together all ingredients thoroughly and store in an airtight container.
2. To make the pancakes, mix together 1 cup of the mix + 1 cup of milk + 1 egg (3/4 cup fresh fruit could also be added).
3. Heat a non-stick griddle and butter it.
4. Pour a 1/4 cup of batter batter onto the hot griddle for each pancake.
5. When small bubbles appear on the top of the pancakes, turn them over and continue to cook the other side.
Each cup of mix will makes 4-6 pancakes.
Original recipe found at sugardishme.com/homemade-fluffy-pancake-mix, adapted for low sodium.
Comments
comments