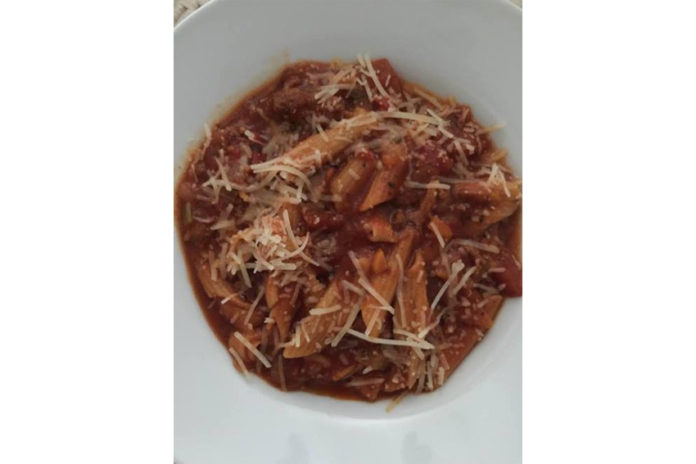 Total sodium per serving:
78mg
Servings:
5
Ingredients
1 T. oil
1/2 lb ground beef
1 T. diced garlic
1/2 T. red wne vinegar
1/2 sweet onion, diced
1/4 red onion, diced
10 colorful mini peppers, sliced
1 T. paprika
1/2 T. red wne vinegar
1/2 t. freshly ground black pepper
1 16 oz can no salt diced tomatoes
8 oz no salt tomato sauce
6 oz penne or other pasta
3 cups water
Parmesan cheese, optional
Directions
Add the oil to a large pot and then add the beef, garlic, onions and peppers. Cook over medium heat until beef is brown and veggies are limp.
Add the paprika, black pepper, red wine vinegar, diced tomatoes, and sauce and let simmer for 8-10 minutes, stirring occasionally.
Add the pasta and 3 cups of water stirring well. Cook uncovered for about 20 minutes, stir and check pasta for doneness. The sauce will cook down a great deal.
Topping with a sprinkle of cheese is optional
Comments
comments