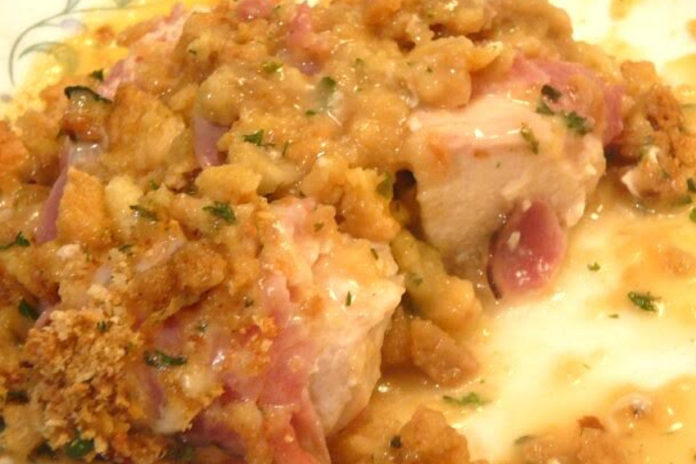 Total sodium per serving:
411mg
Total calories per serving:
380
Servings:
4
Ingredients
4 boneless, skinless chicken breasts (about 4 oz each)
4 slices reduced sodium Swiss cheese
1/4 teaspoon seasoning salt substitute
1 box lower sodium Chicken Stove Top stuffing mix
1 can Cream of Chicken Soup NAS
1/2 cup white wine or low sodium chicken broth
Directions
1. Place chicken breasts in an 8×8-inch pan.
2. Sprinkle with seasoned salt substitute.
3. Lay a slice of Swiss cheese over each breast.
4. Mix soup with wine, pour over chicken.
5. Sprinkle with dry stuffing mix.
6. Bake at 350°F for 1 hour or until chicken is cooked.
Comments
comments