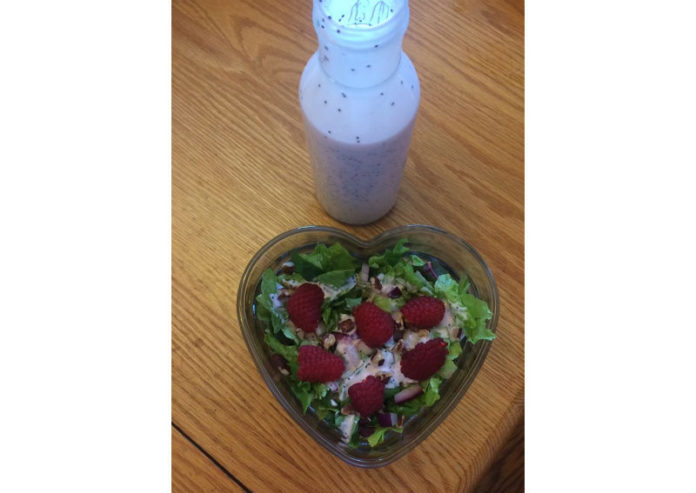 Total sodium per serving:
30mg
Servings:
1 tablespoon
Ingredients
1/2 cup mayo
3/4 cup sour cream
1/3 cup sugar
3 Tbsp red wine vinegar
1/4 cup milk (or less)
1 tsp of pulverized freeze-dried raspberries (from TJ's)
1 Tbsp poppy seed
Directions:
1. We bought freeze dried raspberries from Trader Joe's (or you can use any low-sodium brand of your choice) and ran them through the food processor to form a powder.
2. Put all the ingredients except the poppy seeds in a mixing bowl.
3. Using a wire whisk, whisk until well combined.
4. Then whisk in poppy seeds.
So much flavor – tastes like fresh berries!
Comments
comments