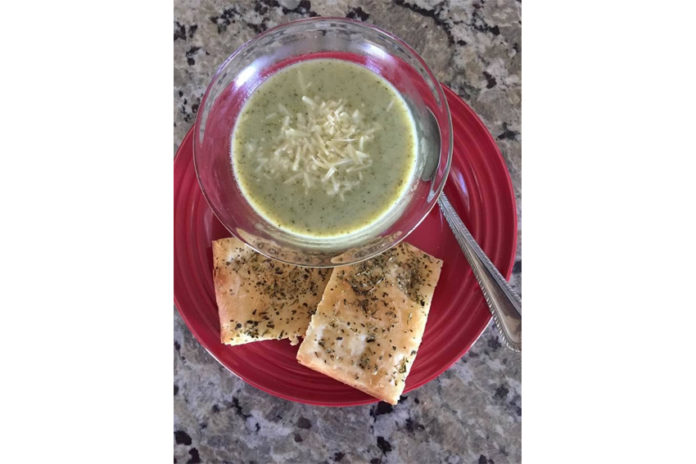 Ingredients
2 cups asparagus, cut up
1/2 onion, cut up
1 t. lemon juice
1/8 t. ground mace
a few dashes of pepper
Directions
Flavor with Mrs Dash Table Blend (or you favorite seasoning)
1 1/2 cups no salt chicken broth until tender about 10 minutes.
Cook all these together for about 10 minutes.
With a stick blender (you can use a blender, but you must be very careful–this is hot!!)–Blend until no pieces of asparagus or onion remain. Pour into extra bowl.
In the hot sauce pan:
Melt 2 T. butter
Then add 2 T. flour- use whisk to mix and let brown a little.
Add 1 cup milk and whisk until thickened.
Add the asparagus mixture carefully (hot!) and whisk. Heat until warm.
Comments
comments