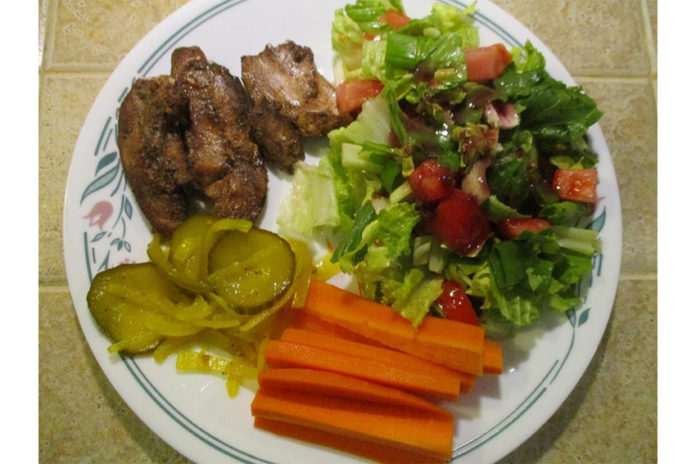 Total sodium per serving:
167mg
Total calories per serving:
214
Servings:
4
Ingredients for marinade
2 cloves garlic, minced
1 tbsp coriander
1 tbsp ground black pepper
1 tbsp brown sugar
3 tbsp low sodium soy sauce
4 Pork Center Loin Chop, boneless, lean only (1 lb)
Directions
Place all the ingredients for the marinade in a large ziplock baggie; add the pork chops and massage the chops in the marinade.
Place the baggie with chops and marinade into a bowl in the fridge and marinate overnight or for at least 6-8 hours before cooking.
Cook the chops on a grill or in a large, sprayed non-stick skillet until they are no longer pink inside.
Serve with rice and a green salad
…..adapted for low sodium
Comments
comments