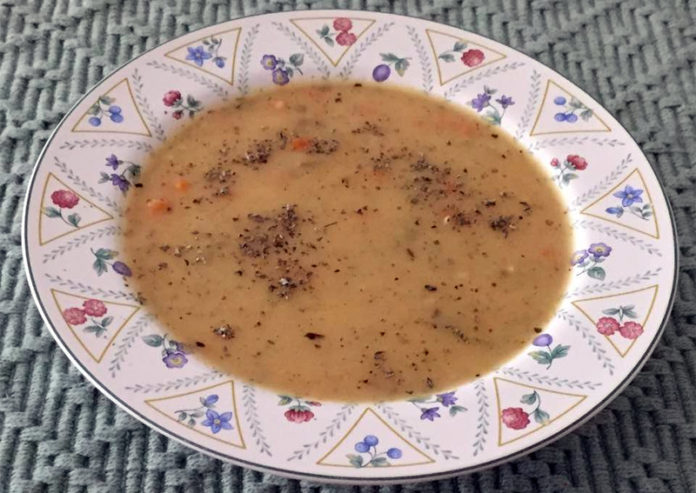 Ingredients
3 t. oil, heat a large pot
Saute in pot:
8 medium Idaho potatoes
2 ribs celery, diced
2 carrots, diced
2 sweet onions, diced
Saute until the onions are getting transparent. Add:
5 c. low sodium chicken broth PLUS 1 c. more for later use
1/2 t. paprika
1 t. dill
1 t. caraway seeds
1 t. marjoram
Bring to boil and simmer about 75 minutes.
Directions
Now use the last cup of broth and mix with 1 c. powdered milk (has less sodium) and mix very well to dissolve the powder. Add to pot and mix well. Heat 5 more minutes.
Use a potato masher for a chunky soup or a stick blender blend for a creamy soup.
Comments
comments