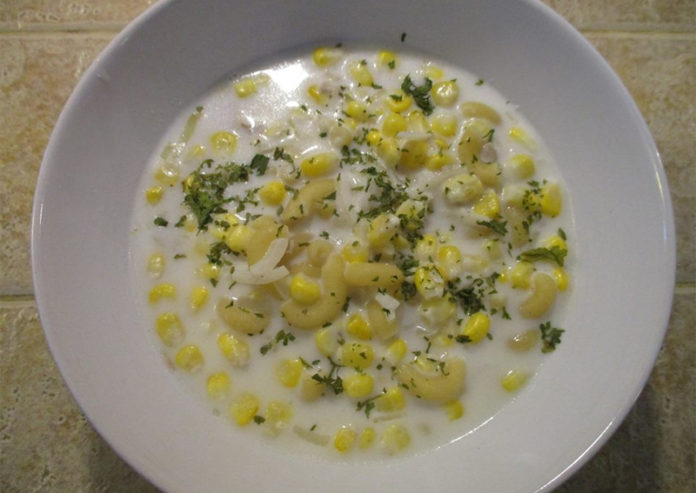 Total sodium per serving:
90 mg
Total calories per serving:
194
Servings:
5
Ingredients:
2 cups leftover, cooked chicken, cut into little pieces
2 cups homemade, no sodium chicken broth
2 cups low/no sodium purchased chicken broth
1 cup frozen corn
1 cup macaroni, dry
2 tbsp dried onion bits
1 cup half & half
Black pepper for seasoning
Dried parsley (optional as garnish)
Directions:
1. Place all the ingredients, except the half & half into a soup pot.
2. Bring to a boil and add some water if necessary.
3. Reduce the heat to simmer and cook until macaroni and dried onions have cooked.
4. Add in half & half, stir. Continue to cook on low heat until the half & half has heated through.
5. If you want a thicker soup, make up a cornstarch slurry and add it to the soup, heat until desired thickness is achieved.
6. Season, to taste, with black pepper and garnish with a sprinkle of dried parsley, if desired.
Makes 5 servings, each serving has about 194 calories, 90 mg sodium and 26.45g carbs
Comments
comments