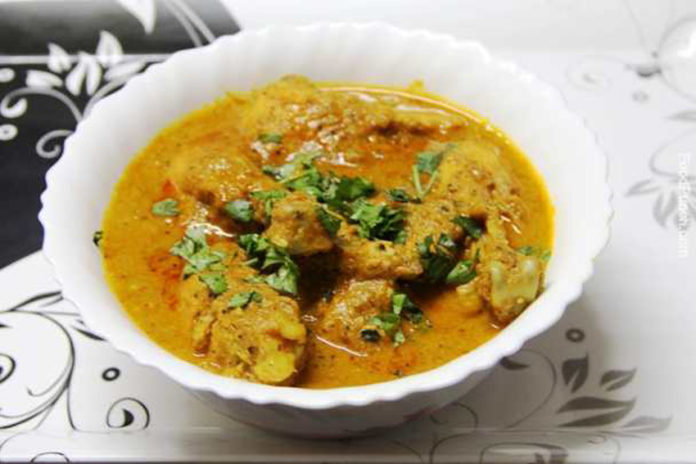 Total sodium per serving:
90mg
Total calories per serving:
188
Servings:
4
Ingredients
1 pound boneless skinless chicken thighs cut into pieces
2 onions, julienne cut
1 tablespoon fresh ginger, grated
1 teaspoon chopped fresh garlic
2 green chilies cut into big pieces (Jalapeno or Serrano)
1 tomato, diced
1/2 teaspoon ground turmeric
1 teaspoon ground cumin
1 tablespoon coriander powder
1/2 teaspoon chili powder for a mildly spicy curry or as per taste
1 cup thick coconut milk
3/4 cup water
3 tablespoons coconut oil (or vegetable oil
3 curry leaves or ½ teaspoon curry powder
Directions
1. Over medium flame, heat oil in a pan. Add onions and cook until golden brown.
2. Add ginger, garlic, curry leaves or powder and green chilies and stir fry for one minute. Add turmeric powder, cumin powder, coriander and red chili powder, cook for about 30 seconds.
3. Now add tomato and cook for 2 minutes. Bring the chicken pieces into the pan, Let it cook for 5 minutes, stirring occasionally.
4. Add 3/4 cup of water, cover the pan and let it cook for 20-25 minutes.
5. Lower the flame and add thick coconut milk. Simmer for 10 minutes.
Comments
comments