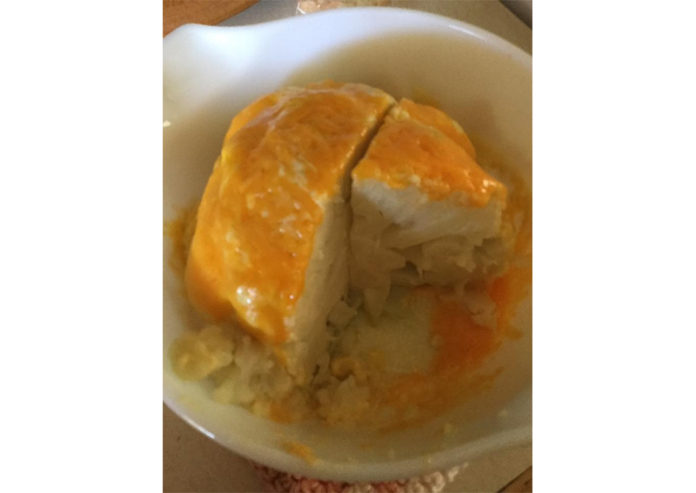 Total sodium:
170.8 mg of sodium for 1/6 of recipe
Ingredients
1 med. head of cauliflower
1 tsp. finely minced onion or 1/2 tsp. instant onion
1/2 c. mayonnaise
2 tbsp. water
1 tsp. prepared mustard
1/2 c. shredded cheese
Directions
Put cauliflower in micro dish and add the 2 tablespoons water, cook on high, cover and cook 8 to 10 minutes or until crisp and tender.
Combine mayo, mustard, and onion in small dish, spoon over cauliflower. Sprinkle with the 1/2 cheese and micro until cheese melts.
Let sit for 5 minutes.
170.8 mg of sodium for 1/6 of recipe
Comments
comments