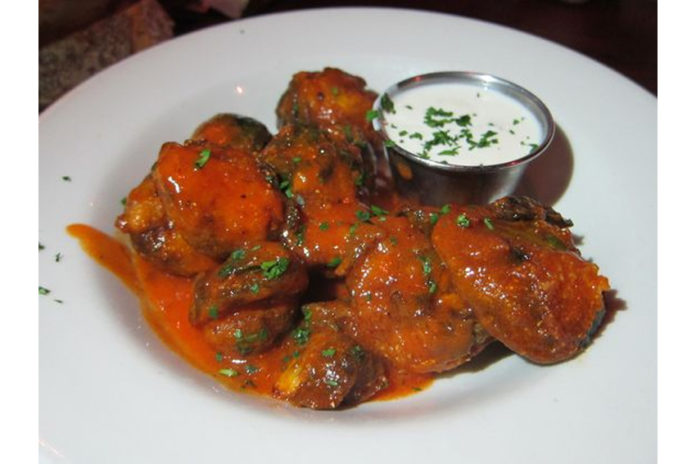 Ingredients
1 lb. Brussels sprouts, trimmed
2 large Eggs, beaten
1 c. all-purpose flour
2 c. panko bread crumbs
Canola oil, for frying
Freshly ground black pepper
Low Sodium Buffalo sauce, for serving
Directions
1. In a large pot of boiling water, boil Brussels sprouts until bright green and fork-tender, 8 to 10 minutes. Drain and rinse with cold water.
2. Arrange flour, eggs, and panko in three shallow bowls.
3. In a large skillet over medium-high heat, fill enough canola oil to reach 1 to 2″ high and heat until shiny.
4. Dredge Brussels sprouts: Dip in flour, then egg, and then panko.
5. Add dredged Brussels sprout to oil and fry until golden and crispy, about 2 minutes per side. Transfer to a paper towel-lined plate and season with salt and pepper.
6. Serve with buffalo sauce.
Comments
comments