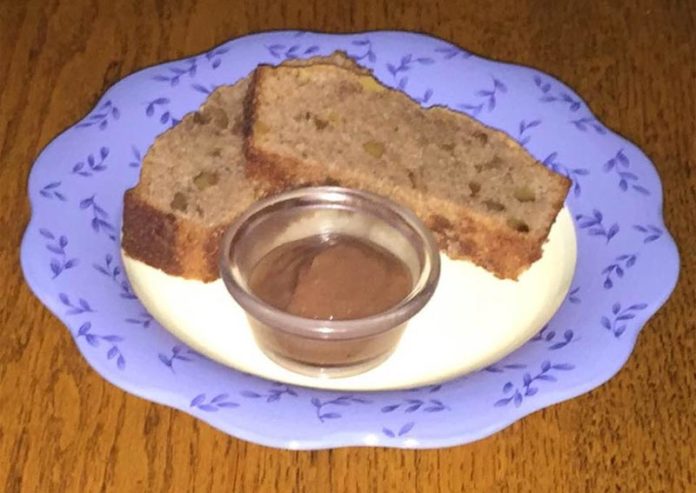 I found this recipe many years ago in the Contra Costa Times. Have made it ever since.There is another recipe in our files for A TO Z Bread which is the basic ingredients and the list of fruits and veggies you can use
Makes 2 loaves
Ingredients
2 cups sugar
1 cup canola oil
3 eggs
2 cups mashed, ripe bananas
3 teaspoons vanilla extract
3 cups all-purpose flour
1/2 teaspoon no salt baking powder
3 teaspoons ground cinnamon
1 teaspoon no salt baking soda
1 teaspoon Diamond Crustal Salt (this has less sodium) OR- leave out the salt
1 cup chopped walnuts
Directions
Combine the sugar, oil and eggs in a large bowl. Stir in bananas and vanilla.
Combine flour, baking powder, cinnamon, baking soda and salt; stir into liquid ingredients just until moistened.
Stir in walnuts. Pour into two greased 8-in. x 4-in. loaf pans.
Bake at 350° for 60 minutes or until a toothpick inserted near the center comes out clean.
Cool for 10 minutes before removing from pans to wire racks.
Yield: 2 loaves ( 13 – 14 slices each).
Comments
comments