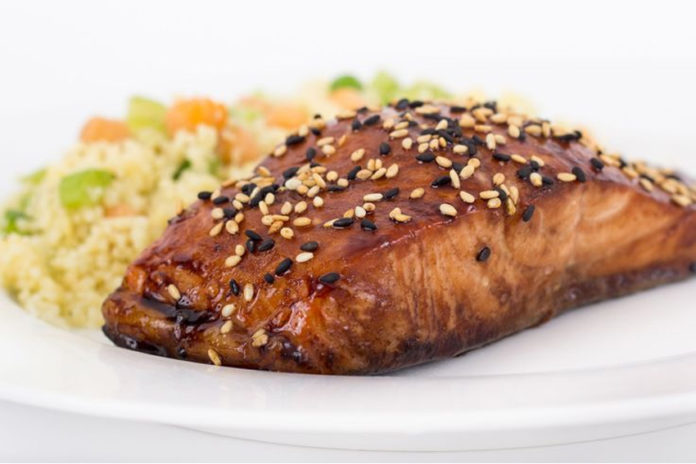 Total Calories per serving:
165
Total Sodium per serving:
73 mg
Ingredients
4-4 oz. fillet fish
black pepper
3/4 cup balsamic vinegar
1 Tbsp. extra virgin olive oil
1 Tbsp. lemon juice
Directions
Heat Oven to 450 degrees.
Season fish to taste with pepper. Place on a cookie sheet or in a 9 x 13 inch casserole dish and bake 10-12 minutes.
While the fish cooks combine remaining ingredients and whisk well. Microwave covered on 50% heat for 2 minutes, stirring half-way.
Drizzle glaze over fish and serve.
Nutritional Info
Nutritional Analysis Per serving
Calories Per Serving 165
Total Fat 4.0 g
Saturated Fat 0.5 g
Trans Fat 0.0 g
Polyunsaturated Fat 0.5 g
Monounsaturated Fat 2.5 g
Cholesterol 49 mg
Sodium 73 mg
Carbohydrates 10 g
Fiber 0 g
Sugars 10 g
Protein 20 g
Recipe from American Heart Association
Comments
comments