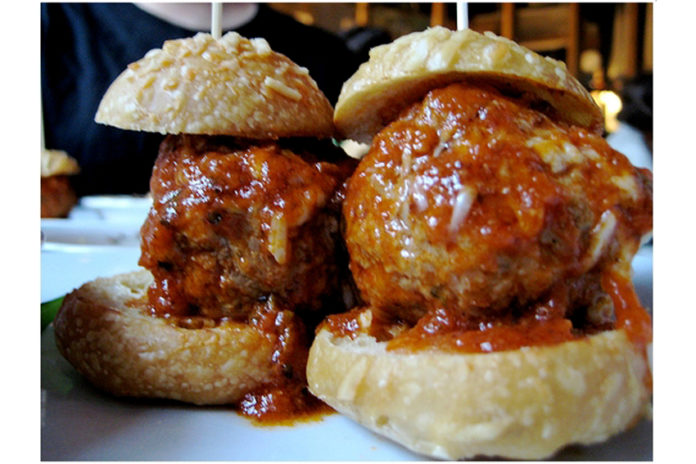 Ingredients
1 lb extra lean ground beef
1/2 cup yellow onion, finely chopped
1/4 cup no sodium breadcrumbs or low sodium Panko
1 large egg
1/2 cup homemade balsamic vinaigrette dressing, divided
1 red pepper, cut into thin strips
1/2 cup red onion, thinly sliced
8 low sodium slider buns or use low sodium Wonderful Homemade Dinner Rolls
Directions
Heat oven to 400ºF.
Mix ground beef, yellow onions, bread crumbs, egg and 1/4 cup dressing just until blended; shape into 8 (2-inch) meatballs.
Place on foil-covered rimmed baking sheet.
Bake 26 to 28 min. or until done.
Heat 1 tbsp dressing in large skillet on medium heat.
Add peppers and red onions; cook 5 to 10 min. or until onions begin to caramelize and peppers are tender, stirring occasionally.
Place meatballs on bottom halves of buns; top with vegetable mixture and remaining dressing. Cover with tops of buns.
Comments
comments