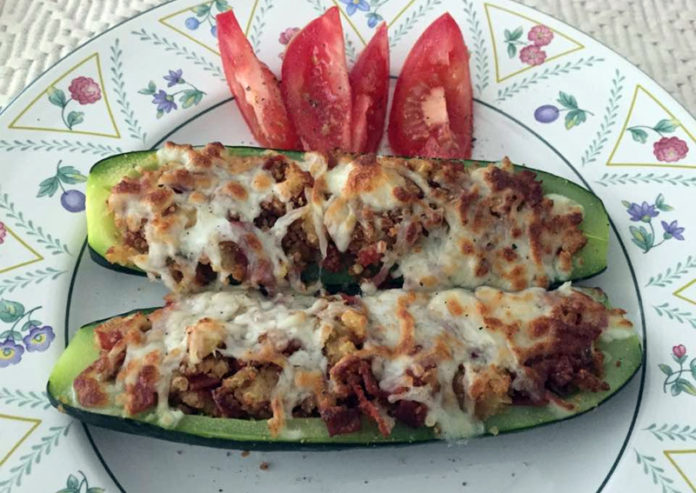 Ingredients
1 8 inch zucchini, cut lengthwise, center scooped out and saved
4 t. no salt butter
2 T. diced onion
1/4 c. no salt breadcrumbs
8 mini slices Armour Turkey Pepperoni, diced (190mg sodium)
Sprinkles garlic powder
1 oz mozzarella cheese, shredded (or use fresh for much less sodium)
Directions
Boil zucchini about 5 minutes. Remove, place cut side down on paper towel.
Melt butter in fry pan, add onions and cook until almost translucent. Add breadcrumbs and mix allowing the butter to be absorbed. Now add the zucchini center that have been chopped along with garlic and saute for about 6 minutes.
Fill zucchini boats with breadcrumb stuffing, pack down.
Top with cheese and bake in preheated air fryer.
350 degrees 2-3 minutes, watch so they don't burn.
Comments
comments