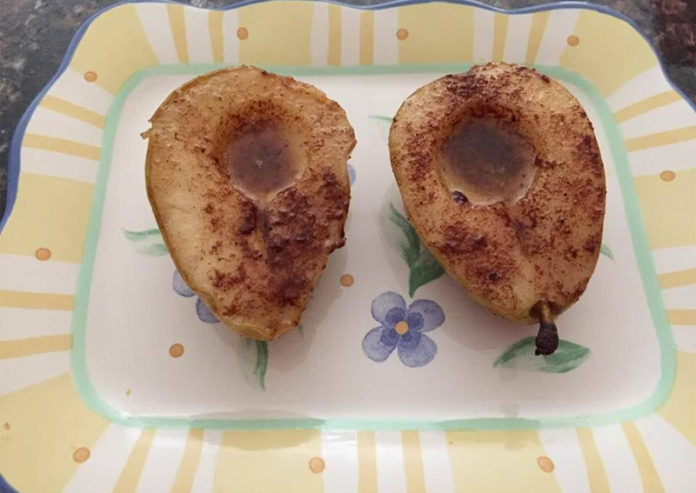 Ingredients
2 pears, not ripe, peeled,cut in half, cored
2 T. no salt butter
1 t. vanilla
1/2 t. cinnamon
Optional– sprinkle of nutmeg
Optional– vanilla ice cream or whipped cream
Directions
Pre-heat air fryer
Melt butter and add vanilla and cinnamon, mixing well.
Baste the cut sides of pears,place cut side down in baking pan that fits air fryer.
Baste the rounded side now.
Bake at 350 degrees 10 minutes.
Flip pears over, baste.
Bake 2 more minutes.
Baste and set on plates.
If using ice cream or whipped cream, wait to serve and then add the cold topping as it will melt quickly.
Dust with nutmeg, if desired.
2 servings
Comments
comments